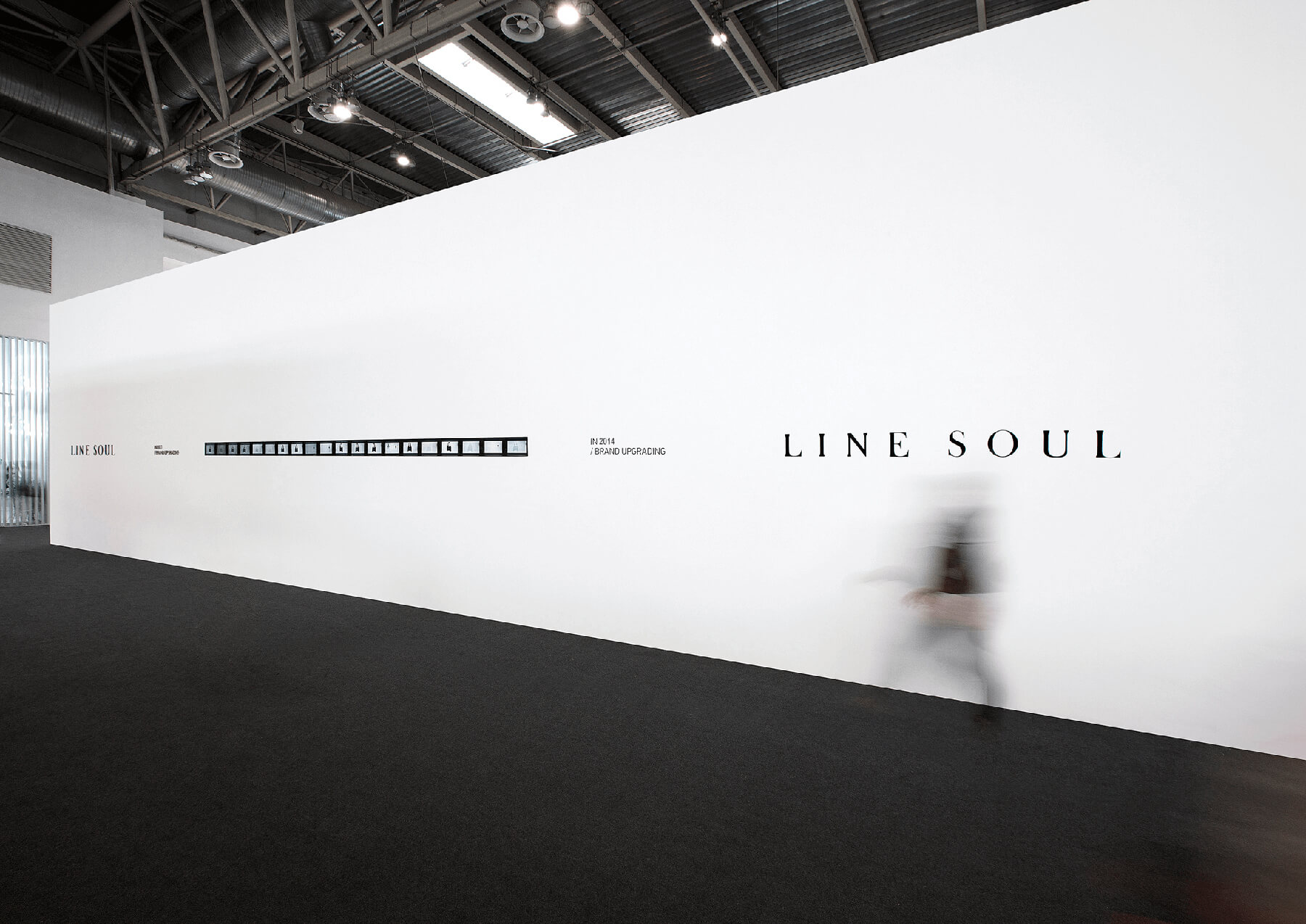 PROJECT / Line Soul Exhibit
EXHIBITION NAME / 2014 CHIC
CLIENT / Zhengzhou Leading Show Fashion Co., Ltd.
AREA / 305㎡
LOCATION / Beijing, China
AWARDS / INTERIOR DESIGN CHINA Award, INSIDE FESTIVAL Design Awards, HKDA Global Design Awards

By building up a mix of Plexiglas see-through walls that are positioned either in angles against each other or in an array; we aim to create a space that fascinates visitors with both its dazzling, kaleidoscopic pattern and the way so many elements are put organically together to deliver a great customer experience. This design says a lot about Line Soul style: original, unique and comfortable.
LED lamps are hidden under the Plexiglas walls and the sides of the glass glow by the glass refraction, thus lots of shining lines just appear as magic, responding the way the walls were positioned. Besides, seemingly random letters are painted on different glass plates, while they formed meaningful words or sentences about the brand or fashion industry when looked from a certain angle.