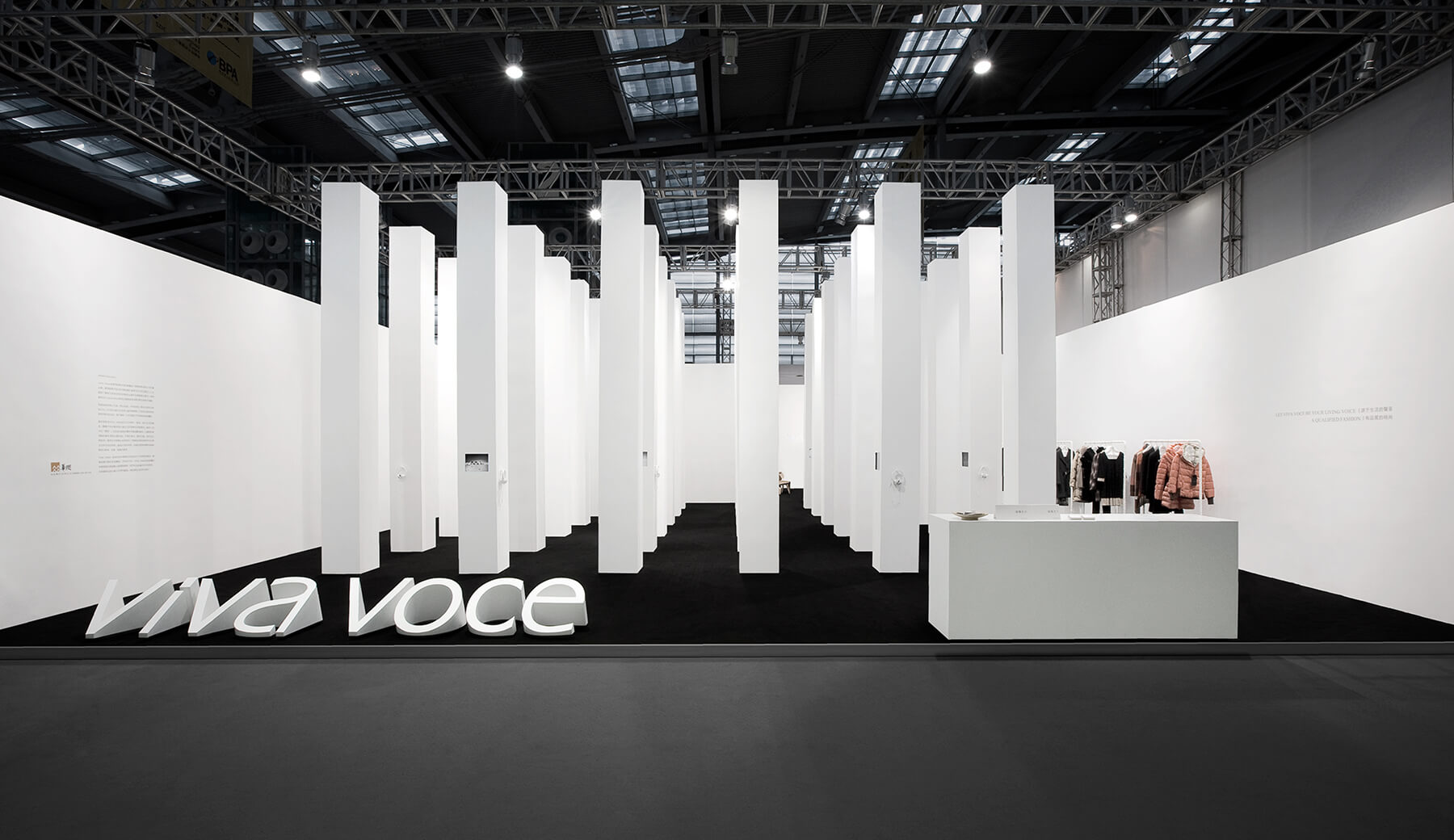 PROJECT / VIVA VOCE Exhibit
CLIENT / CR Textiles
COMPLETED DATE / June, 2012
LOCATION / Shenzhen, China
AWARDS / HKDA Global Design Awards
Different from the traditional interior design, the design of VIVA VOCE EXHIBIT combined the white mist, light and sounds together with the installation, intriguing the spectators with great multi-dimensional experience.
"Possibilities for Life in the Future" was the motif of the design. Combining installation art and commercial exhibition, HALLUCINATE installed 36 white square pillars in an ordered way, which formed the main part of the exhibit – conceptional imagery of the future metropolis. Visitors were delighted to walk among the forest of white rectangular pillars, with their imagination goes freely. Video screens were set into the pillars supplying information regarding the dream and the vision of this brand.
More implication was added for the work. From the devices installed below the pillars, dry ice was discharged at certain times for misty atmosphere. Visitors felt lost in the mist as if in the quickly developing process; also find hope again as the mist dispersed and everything went back to clarity.
For better unity, HALLUCINATE designed the package of the umbrella, souvenir for the visitors, in the form of the white square pillar, and it offered great delight to the eye as they lined up against the white wall.